Caring about charity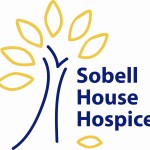 Oxford Private Care is committed to supporting the communities in which it works as well as supporting a nominated wider-known charity.
Oxford Private Care has been supporting Sobell House Hospice  since 2014. A number of fundraising activities and events were arranged and we have raised a magnificent £5136.58 so far.
We will continue to support Sobell House Hospice throughout 2016, with a number of fund raising events including;
On 6 March 2016, Mark Collins (Director) and Sacha Collins (HR Manager) cycled from Standlake to Amsterdam. The journey took them via the Chilterns, Welwyn Garden City, Bishop's Stortford, Braintree, Harwich, Hook of Holland, The Hague and finally Amsterdam. Covering nearly over 300 miles over 5 days of cycling. The trip rasied over £800 for Sobell House.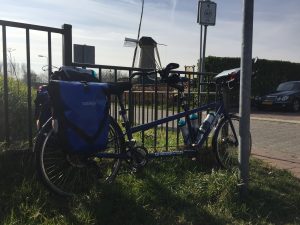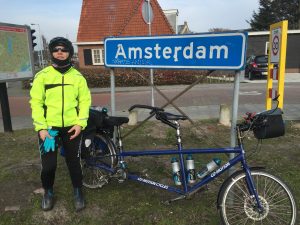 On 22 August 2016, OPC Care Director Nigel Collins completed the Tough Mudder challenge. A gruelling 12 mile cousres covering many obstacles, including freezing pools of water, walls, and muddy scramble nets. Nigel completed the course raising valuable funds for Sobell House!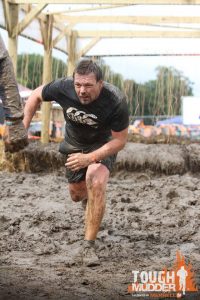 Below are some examples of the recent projects, schemes and good causes Oxford Private Care as a business, and our people as individuals, have been proud to support:
On 2 July 2009, a group of people representing OPC took part in the C2C challenge – a Coast to Coast bike ride from Whitehaven, Cumbria to Sunderland, Tyne and Wear, approximately 150 miles.  The group raised £1820 for the NSPCC.  Another £366.67 was raised by sponsored slims and other competitions, making a grand total of £2186.67 for the NSPCC
During November 2009 a few of our male employees grew moustaches and supported 'Movember' in aid of research into prostate cancer. They raised over £180
We have supported Cumnor Primary School by sponsoring their summer fete and Christmas calendar
From 2010 – 2013 we supported the Cumnor Players and their annual pantomime production through sponsorship and programme advertising
We regularly support charity campaigns run in conjuction with The Oxford Mail and Oxford Times, i.e. Research into Breast Cancer
In March 2015 one of the residents of Shrublands wanted us to take part in the Comic Relief Red Nose Day and so Shrublands held a cake sale raising £175.90 for this worthwhile charity
We have previously chosen to support other charities such as Young Dementia UK (formerly known as the Clive Project). See www.youngdementiauk.org
Donations to Sobell House Hospice can be  made via our Just Giving page:  http://www.justgiving.com/Oxford-Private-Care-Oxford-Private-Care
See link: http://www.sobellhospicecharity.org.uk/companies/friends-sponsors